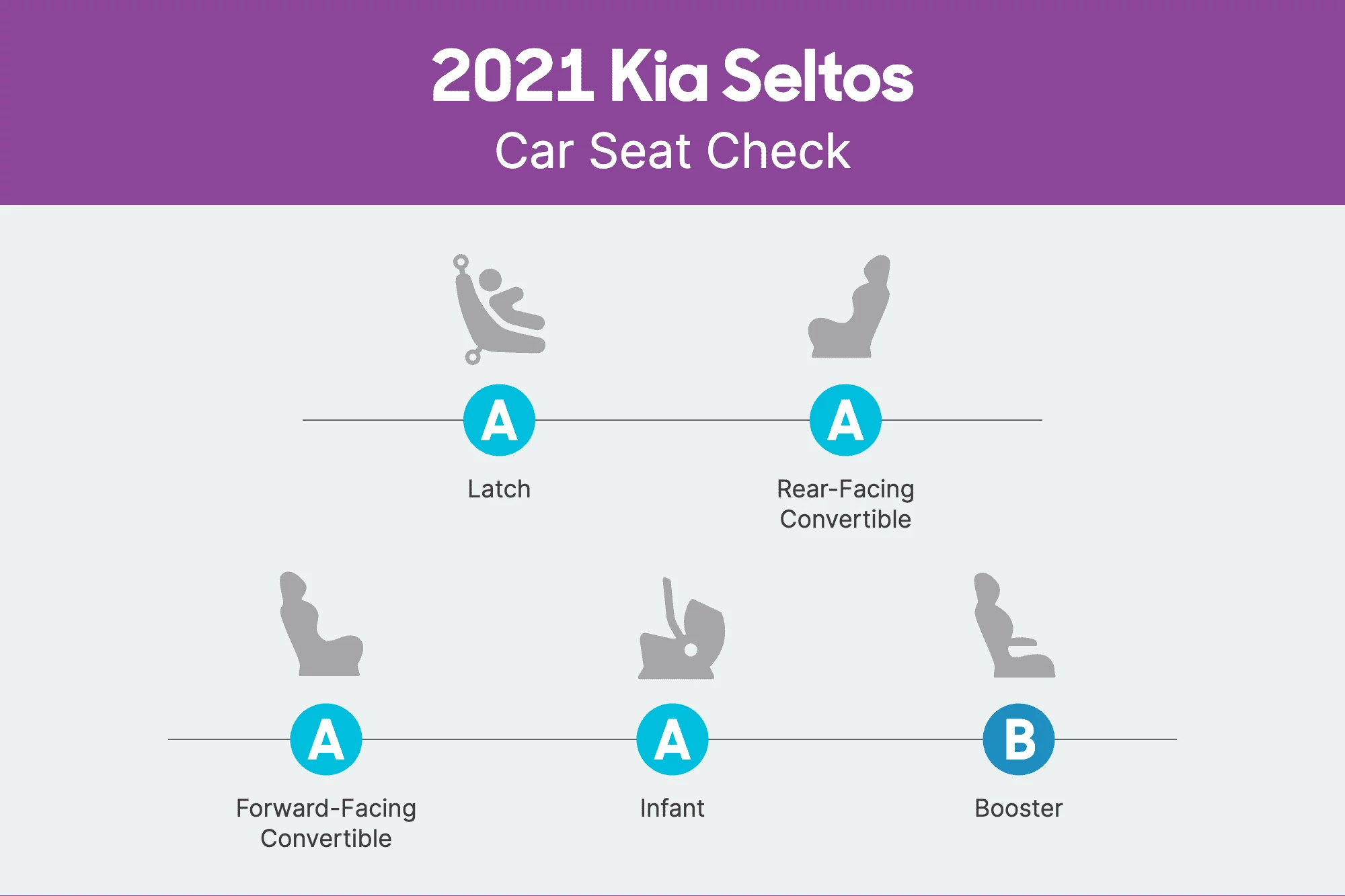 Cars.com released their latest "
car seat check
" with the Seltos and good news for parents and soon to be parents, it scored very well!
Out of the 5 categories it scored 4 A's (Latch, Infant, Rear-Facing Convertible, and Forward-Facing Convertible) and 1 B (Booster).
The Verdict:
Kia's newest vehicle to join the SUV party is the 2021 Seltos, a subcompact suvie with room for five. Although it's in a class of tiny vehicles, we found enough room to comfortably install two car seats, including space-hogging rear-facing seats.
A Grade
Latch: The two sets of lower anchors sit about a half-inch into the seat bight, where the back and bottom cushions meet, but we didn't have any issues accessing them. Three tether anchors sit near the tops of the seatbacks; they're well-labeled.
Infant: The seat fit well and was easy to install.
Rear-facing convertible: Again, the seat went in easily and fit well.
Forward-facing convertible: We had no trouble installing this seat, and it also fit well.
B Grade
Booster: The booster fit well. The SUV's buckles are levered, so they can sit flush with the seat cushions or be raised for seat belt use. They sit a little low for kids to grasp on their own, however. One interesting Seltos feature is that the outboard seat belts' metal tongue can be secured into the side pillars, which holsters it in place when not in use and makes for easy grasping by a passenger strapping in.