Soon after we bought my wife's Seltos I applied a ceramic coating myself. Washed it, then used iron remover, rinsed, then clay bar. After that I used Meguiars Machine Glaze polish to enhance the already nice finish and give it that tiny bit extra shine. Used a wax/polish remover that came with the ceramic kit, wiped it down in sections with several microfiber cloths.
Even before applying the ceramic the finish was SLICK. After I applied the ceramic the finish was literally SLIPPERY. Also, while there weren't many swirl marks to begin with, I was able to get it all looking smooth. It's been 2 years now and I'm not sure how much ceramic is left, but it's supposed to last 3 years. It's been a while since I've hand washed it, because my wife keeps taking it through car washes. 😐
Seems that ceramic is no longer the go-to, it's all about graphene coatings now (aside from PPF).
Regardless, I feel like it's easy to get carried away with exterior car detailing. I've seen a few pros just stick with basic stuff to wash, that is, foam gun, generic microfiber mits for washing, then rinse and either microfiber towels to dry or just use a leaf blower-like blower to dry. So, that's what I always do.
But in the end it doesn't matter what other people do, it's all about your style and what you like. Fact is, cleaning your car is a very individual thing - you do it to make yourself feel good, as it's something you can easily (and rightfully) take pride in seeing the results.
As for the water spots. There are some trim enhancer products that you can use on the plastic trim to help water bead off easier, but it also makes them blacker. In fact you can even apply it after the wash and after it dries, and it will remove the water spots during application (and help prevent them on the next wash). But speaking of water spots, it makes me kinda miss Mr Clean Autodry water filters. Haha. I'm sure you could find something very similar as a hose attachment, or even pressure washer accessory, to put inline to make the final rinse a one time deal where you don't even have to dry it.
EDIT: Ah, here we go. Something like this!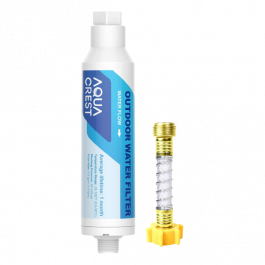 Car Washing Inline Water Filter With Flexible Hose Protector, Reduce hard water spots, soften water, is ideal for car washing, yard, and fence cleaning

www.water-filter.com